I got commissioned for the social media appearance of the iconic Malibu-based seafood beachfront restaurant "Broad Street Oysters" which serves delicious Lobster Rolls. I worked on it while it was constantly raining in Berlin, and it made me dream of a place with sunshine, palm trees, and getting fancy seafood in a sandwich.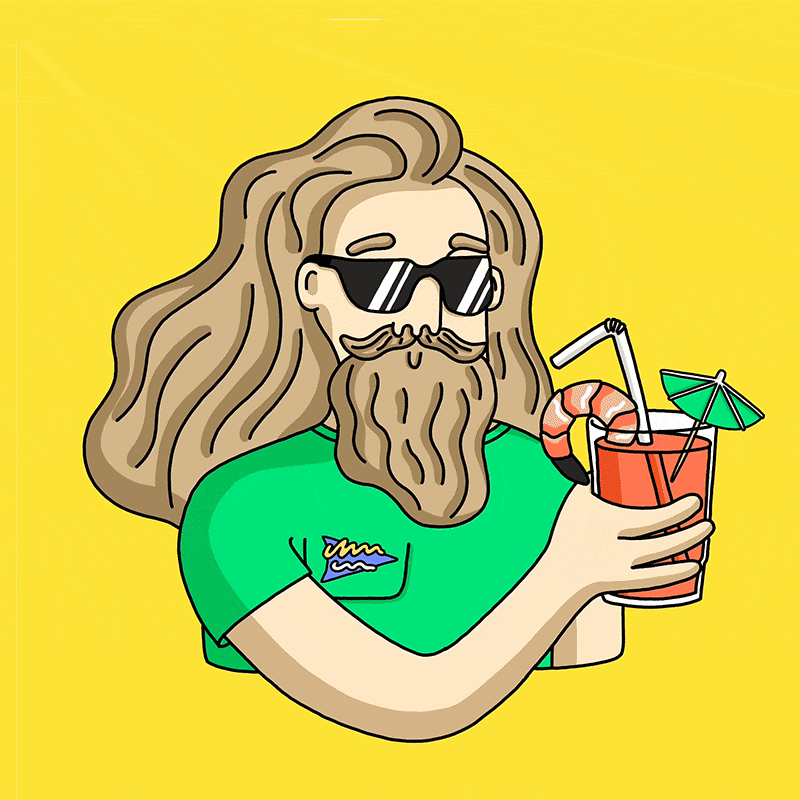 SCHIRN KUNSTHALLE
FRANKFURT
During the Corona lockdowns, the famous museum "Schirn Kunsthalle Frankfurt" wanted to dig deeper into the question of what it means to be "creative." For that reason, they started a podcast series where they invited experts in the field of creativity, tackling the questions: "What does creativity mean? How does creativity impact our mood? How does creativity develop in the brain? Can machines be creative?" I had the pleasure of illustrating the cover images of each episode.
1/1
Sloggi is an underwear brand that focuses on comfort and body positivity. For their social media presence, they asked me to capture that feeling in quirky illustrations. The concepts for the illustrations were mostly written by "Stan Studio" agency.
1/1
For their 100-year celebration, I had the honor of completely illustrating and animating a whole commercial video for Wodka Gorbatschow from scratch, highlighting their impressive brand history and founding story. Storyboard and art direction were by Kastner Agentur. Sound design was by Christoph von Chamier.